Whether you're a construction worker, a professional, a healthcare worker or a busy mom working to maintain a household, Highlander Cleaners offers laundry, wash and fold and dry cleaning services for you.
From dress shirts, uniforms, work clothes, slacks, skirts, pants, suits, dresses and blouses, to your everyday laundry that you don't have time to clean, Highlander can help with our free pickup and delivery service.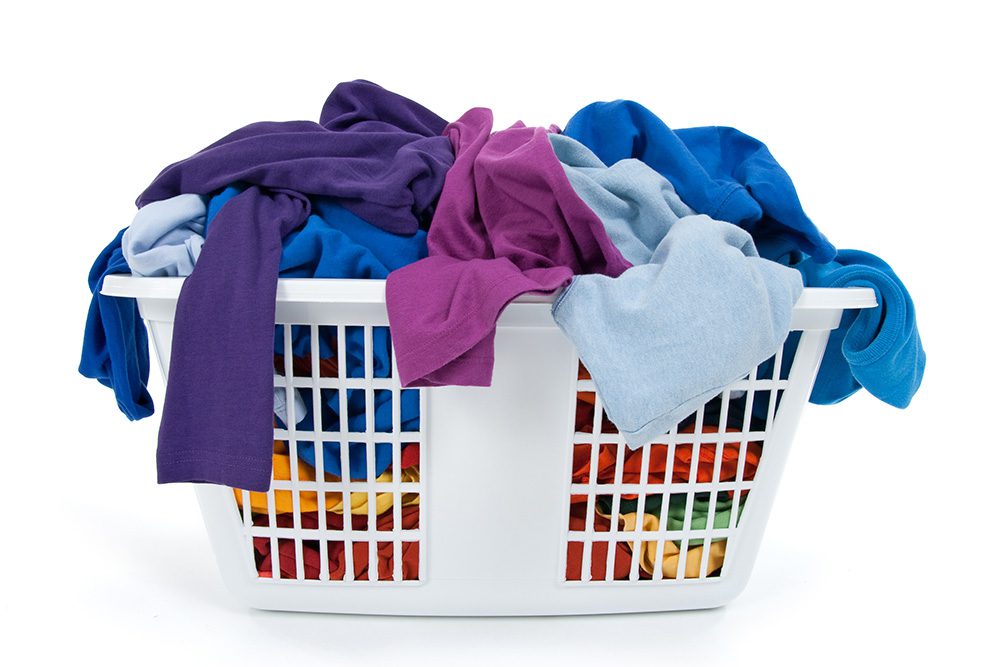 The Same Trusted Dry Cleaning Experience, Now with Free Pickup & Delivery throughout Central PA
Highlander Cleaners can pick up your laundry and dry cleaning at your home, corporate office or business location. We offer specialized uniform cleaning and have weekly routes that pick up at police stations, medical offices, law offices, retirement communities, accounting firms, banks and numerous other businesses locations.
If time is an issue, or there's not a cleaner that you like locally, Highlander Cleaners can help! We cover numerous residential areas including some Harrisburg suburbs, Middletown, Hershey, Hummelstown, Palmyra, Elizabethtown, Mount Joy, Marietta, Hempfield and Landisville.
We Come to You: Home, Office or Anywhere
In addition, Highlander Cleaners provides specialized services for senior men and women who like the convenience of dry cleaning pickup and delivery, who may not be able to drive, or who have a disability and can't easily travel to our store locations. We specialize in wash and fold laundry services for adults with disabilities and can make special accommodations to help with picking up laundry and returning it clean and folded, so they always feel and look their very best!
With weekly dry cleaning pickup and delivery services and laundry wash and fold services, Highlander Cleaners can serve the needs of business professionals, single individuals or families with busy schedules, seniors, retirees and disabled individuals at your home or office.
The Convenience You Need
There are many great advantages to Highlander Cleaners Laundry and Dry Cleaning Pickup and Delivery Services.
You get the same trusted dry cleaning and laundry experience that you receive at our store, with free pickup and delivery
Your clothes are returned to you clean, pressed, folded and wrinkle-free in the same amount of time
You can schedule a pickup from the comfort of your own home or office
You can schedule for regular weekly pickup and delivery or on-demand service – no weekly commitment!
You can schedule from anywhere using Highlander Cleaner's Website or Mobile App, plus we have convenient online payment options
Highlander uses safe, clean, environmentally-friendly solvents and we strive to be a "green cleaner"
Our prices are competitive in the Dauphin and Lancaster County Dry Cleaning markets
Our focus is always to provide our customers with excellent service and exceptional quality cleaning
Hassle-Free Laundry Pickup and Delivery
We know life is short and moves fast. And we believe that our laundry and dry cleaning service will work with your schedule, not against it. So the next time your laundry is piling up, call Highlander Cleaners and we'll take care of "laundry day" and deliver fresh, clean and folded clothes right to your front door!
We pickup and deliver 5 days a week. And you don't need to be home during pickup and delivery. We typically pickup on your front porch or the front entrance of your business, but we can customize a location that works for you. For our customers in corporate offices, retirement communities, condominiums or townhomes, clothes are usually left in the main office, at the front desk or lobby area.
Your laundry bag will get picked up on the next scheduled pickup day or the day you scheduled in the Highlander App. Please place your bag at your pickup location by 8:30 AM on the scheduled pickup day.
You can use your own bag, or we will provide a personalized Highlander Cleaners laundry bag, which will be delivered directly to your home with your first delivery. Your Highlander bag will include your personal I.D. tag with your address and account information, so your clothes and delivery bagS always stay together.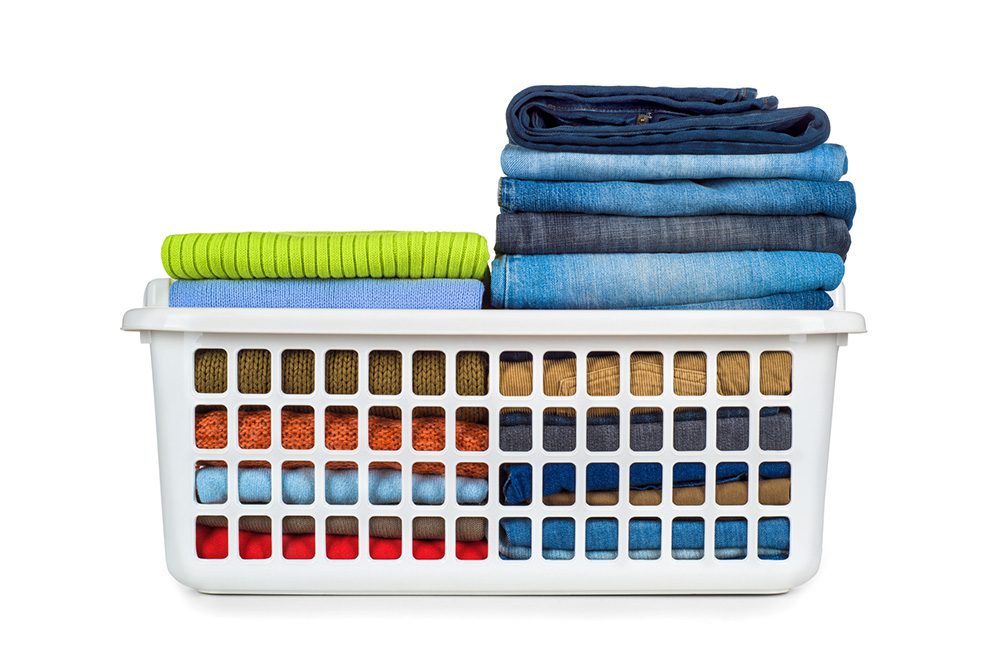 Repairs, Tailoring and Alterations
We also have a full alterations and tailoring department if your clothing items need something repaired. And you can just include a note with your garment bag detailing the desired repair or schedule a time to come in and get measured for specific alterations.
5 benefits of choosing Highlander Cleaners for your laundry care service:
Affordability. The cost of our laundry care covers everything! Detergent, water, electricity, time, washing, folding and free pickup and delivery!
Convenience. Highlander will set a weekly schedule for you and will simply pick up and drop off your laundry. This completely removes the time and hassle associated with doing your own laundry.
Speed. We pick up your laundry and return it to you within 2-4 business days!
Cost. By the time you add up the cost of purchasing a high quality washer and dryer, the cost of running your washer and dryer, the cost of laundry detergent, and the cost of your time to do the laundry, in almost every situation you end up financially ahead by choosing a laundry service to take care of your laundry for you.
Professional Results. Laundry wash and fold is our specialty, so we have developed techniques and a wash process to make sure your clothes are gently cleaned, stains are removed, and your clothes are returned to you in pristine condition.
Consider Dry Cleaning and Laundry Pickup and Delivery
People often outsource their lawn care, house cleaning, window washing, grocery shopping and other tasks that they either don't have time for…or don't have the experience to do properly. Most people never consider signing up for a laundry service until they actually try our service and end up loving it!
The clothes we wear make an impression on others, so wearing clean and good clothes reflects our personality. We help our customers by offering a wide range of services so you can keep your clothing and garments well maintained and in good condition.
Learn More and Schedule Your Pickup Today
Watch: Check out the video on our homepage for an overview of our pickup and delivery service.
Get started: Schedule your pickup online or download our app for on-the-go convenience.
Learn more: For more information on our dry cleaning, laundry pickup and delivery or other services, email us at info@highlandercleaners.com or call (717) 367-4665.
Laundry Service Near Me: Schedule a pickup in these towns and cities:
Middletown, PA
Chambers Hill, PA
Hockersville, PA
Hershey, PA
Hummelstown, PA
Elizabethtown, PA
Mount Joy, PA
Rheems, PA
Bellaire, PA
Deodate, PA
Aberdeen, PA
Marietta, PA
Maytown, PA
Bainbridge, PA
Hempfield, PA
Lancaster, PA