Tailor in Mount Joy & Elizabethtown
We can repair, alter or custom-tailor a wide range of garments. From the smallest stitch to a garment make-over, our full-service alterations department is ready to serve your needs.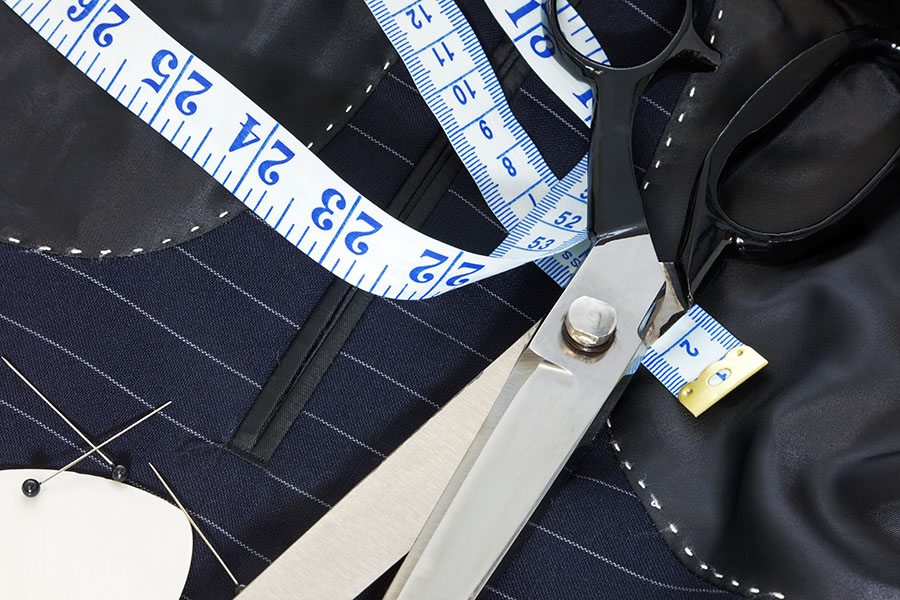 We have two full-time tailors on-site who are happy to assist you. These experienced tailors will talk with you one-on-one to ensure your alterations are finished to your exact needs and specifications.
Why Highlander Cleaners?
On-site measurements and fitting area
Our Alterations and Tailoring shop at our Elizabethtown Location has its own comfortable fitting area, where our skilled tailors take measurements and try on garments for fit.
Tailoring, hemming, resizing and more
Bring in your suits, shirts, dresses, uniforms and other garments for professional hemming, custom tailoring, repairs—whatever you need.
Wedding and formal/prom gown alterations
Our experienced tailors will ensure your dress fits perfectly, so it looks as stunning as can be! And when the big event is over, we can also clean and preserve your dress for years to come.
Men's and women's clothing
We can repair, restore or resize virtually any men's and women's garments, including business attire, formal wear or simply your beloved wardrobe items: shirts, pants, suits, dresses, shoes and more.
Draperies and household items
Repair, don't replace. If you've recently moved, we can hem items such as draperies to fit the windows in your new home. We can also alter, repair or clean your linens, bedding, tapestries and other household fabrics.
Uniform and commercial tailoring
We serve a wide range of groups and organizations who require resizing and repairs for their uniforms and other attire. In addition to tailoring, our commercial laundry department can also handle your ongoing garment cleaning requirements.
Zipper, snap and button repairs
In addition to fabric repairs, we can fix and/or replace buttons, zippers, snaps and other fasteners, so you don't have to replace the whole garment.
Get a Quote
For an estimate or more information on our alterations and tailoring services, click the button below or call our tailoring department at (717) 725-8304.