Wedding Gown Cleaning & Preservation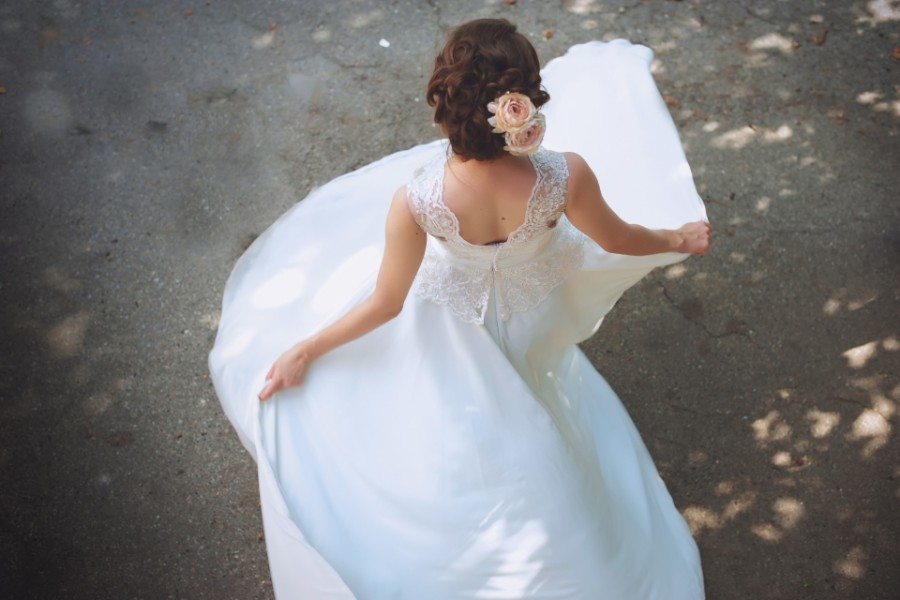 Give your wedding gown a treatment that will make it last a lifetime. Our heirloom wedding gown cleaning and preservations process restores the original beauty of your wedding dress and preserves it for years to come.
Your gown is handled delicately by our highly skilled and experienced professionals. We treat your wedding dress with the same care and attention that we would give to our own family heirlooms–so that your dress looks as beautiful as it did on your big day.
Wedding dress cleaning process
We thoroughly check your wedding gown for stains, wear areas, age, oxidation, etc.
Beads and other trim are tested for durability prior to cleaning.
Minor rips or tears? We can repair those too!
Your gown will be carefully pre-spotted and then individually cleaned.
The dress is once again checked and skillfully post-spotted if necessary.
Hand-finishing follows with extreme care taken to follow the designer's lines and drape.
Once the dress passes a final inspection, it is carefully packaged using non-buffered acid-free materials.
For more information, call 717-367-4665 or email info@highlandercleaners.com.
Having a wedding in Central PA?
Let us clean and restore your gown immediately after the big day so that you don't have to worry about it later. Simply drop off your wedding dress when the festivities are over. If you're coming from out of town, we can even ship the gown back to your home address.
As Lancaster County has become a premier regional wedding destination, many brides (and their bridal parties) now trust Highlander Cleaners to clean and preserve their gowns. Some families even bring their older gowns with them so that we can preserve those at the same time.
Get a Quote
Contact us for a quote or more information on our wedding gown preservation services.