Shoe Repair in Mount Joy & Elizabethtown
Our knowledge and experience ensure that your shoes are professionally repaired with the same care and quality they received when they were first manufactured.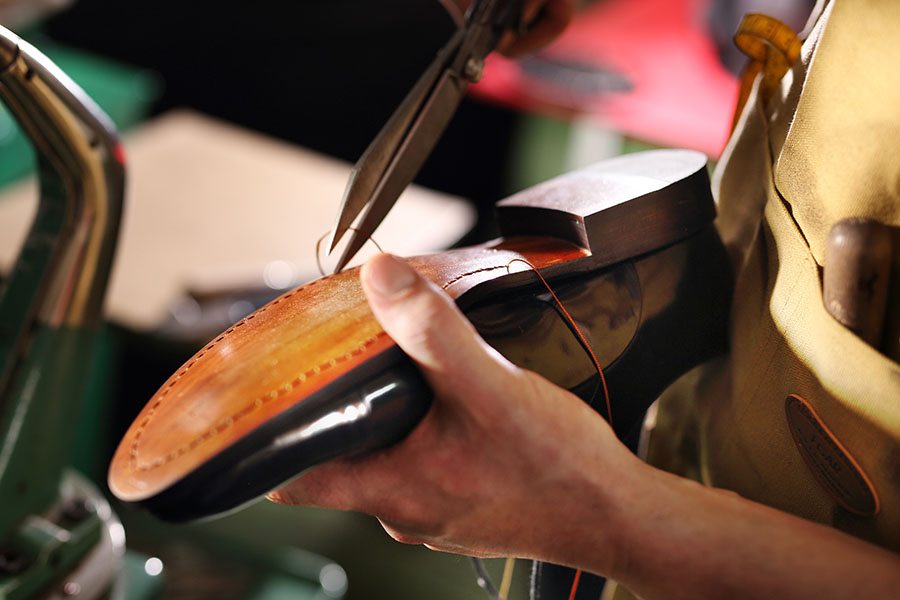 Before you toss your worn, damaged footwear, bring it to Highlander Cleaners. Our experienced shoe-repair specialists will make your shoes look and feel like new. We can mend, restore and clean almost any style shoes, from work boots to formal men's or women's footwear. We offer skilled shoe repair at our locations in Elizabethtown and Mount Joy.
Loose or broken soles
Worn insoles
Damaged heels
Torn or missing stitching
Missing or broken elastic
Damaged or missing buckles
Tight-fitting shoes that need to be stretched
Shoe cleaning and polishing
In addition to shoe repair, we offer professional cleaning and polishing to restore your shoes' original shine.
Orthopedic work
Our experienced shoe-repair specialists can perform orthopedic work with a prescription from your physician. Let our professionals correct your shoes to help you maintain optimal health, balance and comfort on your feet.
Get an Estimate
For an estimate on your shoe repair, click the button below or call us at
(717) 367-4665
.