Our Laundromat Is Right Near You
Open 7 days a week from 6am to 10:30pm.
Located at 5 South Barbara Street in Mt. Joy.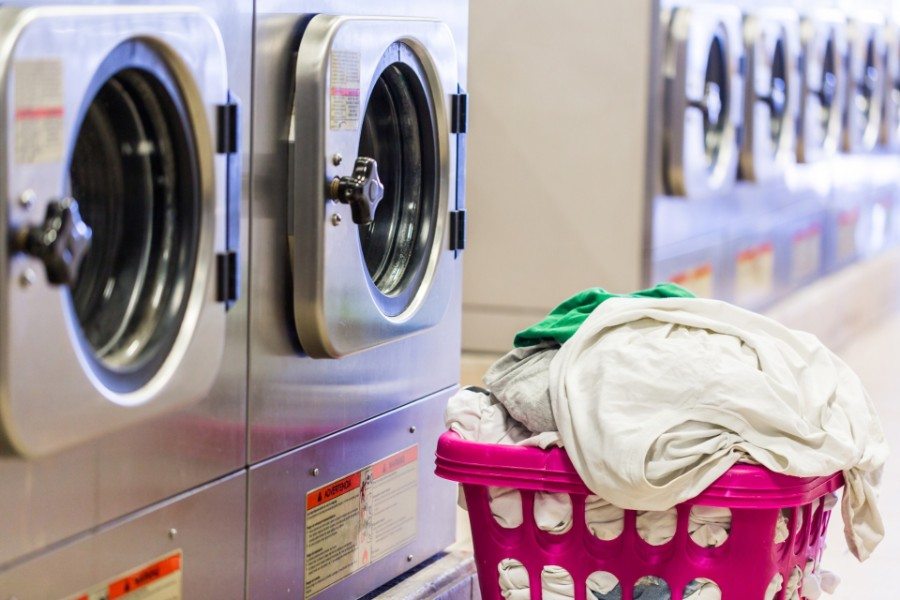 Our Mount Joy location offers a self-service laundromat for all your laundry needs. Our washers and dryers are coin-operated and easy to use. We also have large-capacity machines that allow you to do all your laundry in as little as two hours.
Our coin-op washers and dryers:
18 lb. Front loading Maytag washers
30 lb. Front loading Maytag washers
40 lb. Front loading Maytag washers
65 lb. Front loading Maytag washers
30 lb. Dryers with anti-wrinkle cycles
45 lb. Dryer (great for large loads)
75 lb. Dryer (great for large, bulky loads like comforters and sleeping bags)
A better laundromat
The Highlander Cleaners laundromat is a clean, well-lit facility with restrooms and soap/detergent vending areas. All of our washers use softened water, which is gentler on clothes, brightens and whitens, and saves you money by reducing detergent usage. If you need help, we have on-site attendants who are happy to assist you during hours when our retail dry cleaning store is open.
Bring your laundry or large household items
Our large-capacity washers and dryers are also great for cleaning large comforters, blankets, draperies and other items that are too large for most residential washing machines.
Commercial laundry service available
We launder large garment loads for businesses across Central PA. Our large-capacity commercial washers enable us to rapidly clean your large-volume loads. Additionally, our efficient use of water and high extraction rate shortens your visit, without compromising results.
For a quote or more information on our commercial laundry and uniform cleaning services, click here or contact Jay Heisey directly at (717) 725-0192.
On-Demand Pickup
Let us handle your laundry for you. Schedule a pickup at your home or place of business.
Tailoring
For information on our alterations and tailoring services, click the button below or call our tailoring department at at (717) 725-8304.