Get Your Dry Cleaning Done Quickly with the Touch of a Button
Getting your laundry and dry cleaning done doesn't have to be time-consuming! For expert dry cleaners and alterations near you, choose Highlander Cleaners! Schedule laundry pickup and delivery at your home or place of business.
Schedule Now
2. Track Your Order Status
Our professionals will pick up your laundry and dry cleaning for you and then expertly launder it. No longer waste time or ruin your clothes doing laundry yourself. Plus, conveniently track your order in our app.
3. Clean Laundry Ready for Your Closet
Once completed, we'll deliver your items back to your location. All you have to do is put it away! You don't even have to be home; just provide specific instructions on where to put your clean clothing.
Your Local Dry-Cleaning Professionals
We understand that getting clean clothes for you and your family is essential, but you just don't have the time to keep up with it. And if you've ever experienced that unpleasant odor in your clothes because you forget them in the washer for days, you probably need some assistance in the laundry department.
Since 1977, the skilled dry cleaning and laundry professionals at Highlander Cleaners have proudly served residents and businesses throughout Dauphin and Lancaster Counties in PA. As one of the most well-established, reputable family-run dry cleaners in the area, we are known for our experience and top-notch customer service. Our residential and commercial laundry customers depend on us for superior care of their clothing, work uniforms, and formal wear.
Check Do the Laundry off your to-do list!
Make Life Easier with Our Dry Cleaning and Laundry Services
We provide weekly laundry and dry-cleaning services for attorney offices, banks, financial companies, and government offices.
Our full-service uniform cleaning for police, fire, healthcare, service industries, and others ensures your attire is ready when and where you need it.
Drop off your clothes or schedule a pickup anywhere in the vicinity of Harrisburg, Hershey, Elizabethtown, Mount Joy, and Lancaster.​
Our washers and dryers are coin-operated and easy to use. We also have large-capacity machines that allow you to do all your laundry in as little as two hours.
For tailoring services and alterations near you, we have two full-time tailors on-site. Get your prom gown or wedding dress perfect for the big day!
If you've ever wanted to hand down your wedding gown to your daughter or keep it for your own sake, we can professionally clean and preserve your gowns.
Our experienced shoe repair specialists can make your old, worn-out shoes look and feel new! We also offer shoe cleaning and polishing.
Do your leather and suede items need to be cleaned and restored? Get them looking new again with our reconditioning services for leather and suede garments.
Dry Cleaning and Laundry Updates from Our Blog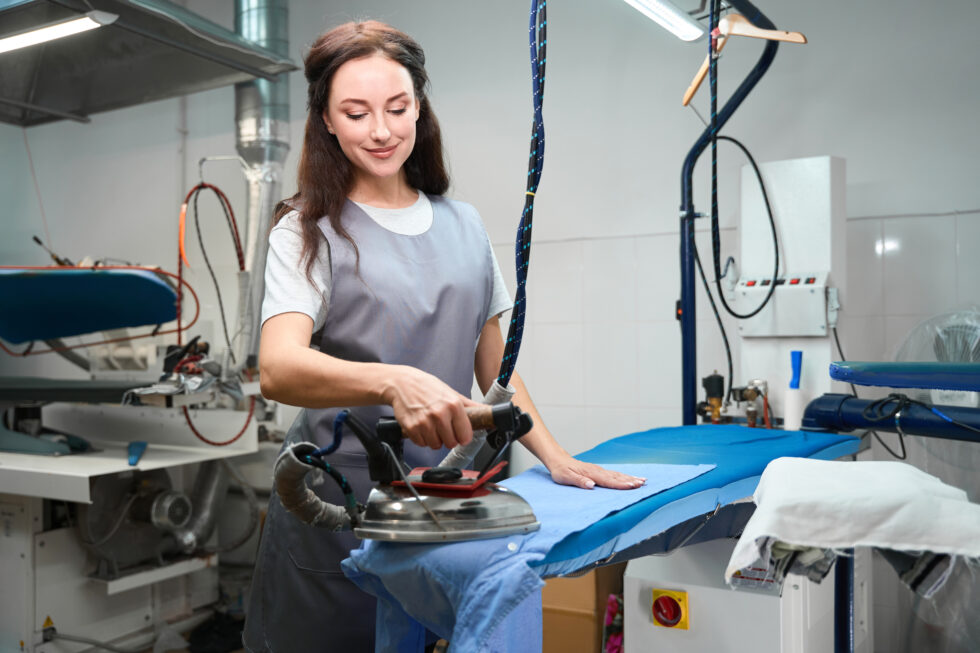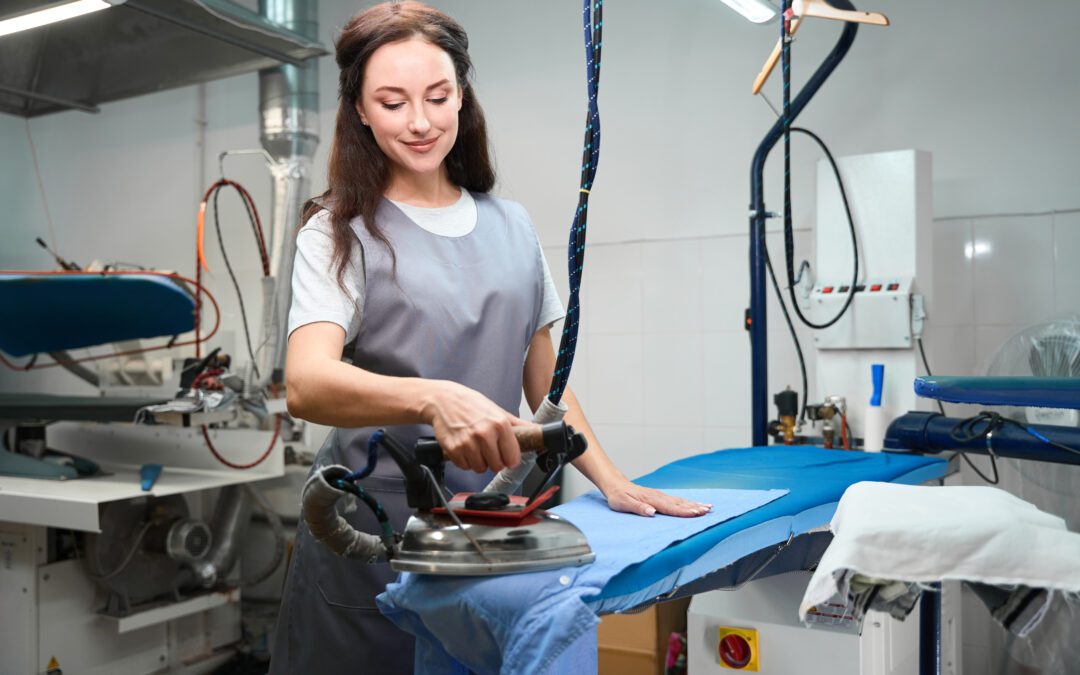 Are you tired of dealing with dirty, worn-out uniforms in your workplace? Are you looking for a reliable solution to maintain your employees' clean and professional image? As a business owner or manager, you understand the importance of presenting a polished and...
For the Best Dry Cleaners Near You, Contact Highlander Cleaners!
If you've been searching for experienced, kind, and professional "dry cleaners near me," your search is over! Highlander Cleaners can do so much more than just dry cleaning for you. Whether you need alterations for your formal wear or laundry pickup and delivery, we can help you get all your garments cleaned and returned to the location of your choosing. Schedule your laundry and dry-cleaning services now!
​