Quality, Professional Uniform Cleaning
For over 35 years, Highlander Cleaners has served the specialized cleaning needs of police and fire departments, medical, dental and veterinary offices, hospitals and surgery centers in Lancaster and Dauphin Counties.
Full-Service Cleaning of Police Uniforms and Civilian Clothing
Currently Serving Over 10 Police Departments in Lancaster and Dauphin Counties
Minor Repairs, Water Repelling and Custom Labeling FREE for All Uniforms
Competitive Pricing and Convenient Billing/Email Receipt Systems
Timely Pick-up, Turnaround and Delivery Back to the Station
Uniforms, Lab Coats and Scrubs
Medical, Nursing, Dental and Veterinary
Restaurants, Factory and Service Industry Uniforms
Timely Pick-up, Turnaround and Delivery Back to Your Office
Cleaning Meets OSHA Bloodborne Pathogens Standards
Highlander Cleaners focuses on the highest professional cleaning standards, with a personal touch. Twelve of our 15 employees have over 10 years of experience with Highlander Cleaners and we will tailor our services to your specific needs of your police department, medical practice or business.
No outsourcing! All garments handled on-site at our two facilities
Pre-delivery inspection – Our managers inspect completed, cleaned uniforms prior to delivery back to your office, practice location or station
Completed orders delivered on-time, cleaned to your specific requirements
Focused on the image enhancement that results from professional uniform cleaning
Alterations and attention to detail to ensure your satisfaction
For references and to schedule a meeting to learn more about Highlander Cleaners, call Jay Heisey today at 717-367-4665 or email him at jay@highlandercleaners.com
---
Shoe Repair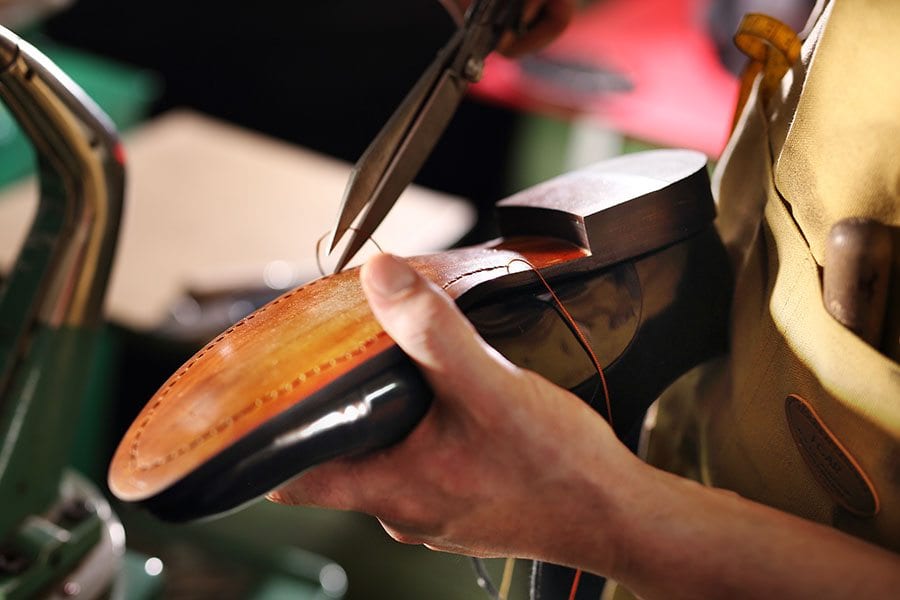 Highlander Cleaners repairs soles and heels, stitches weak areas, replaces elastic and buckles, stretches tight shoes and can finish the job off with cleaning and polishing services.
We can also perform orthopedic work with a written prescription.
Contact us today for more information.